Skip to Content
We Design Lockdown Security Systems for Residences
Everyone wants to feel safe in their own home. Precision Locksmithing understands the desire for security and has the tools and products to provide it to homeowners in our region. Unfortunately, burglaries and theft happen no matter where you live. Did you know the number-one growth industry in Canada is a crime? But there's plenty you can do to deter criminals from your home. That's where we come in. We represent the best the number-two growth industry – crime prevention – has to offer. Would-be burglars need time to execute their capers. Our home security systems rob them of that time, so they can't rob you.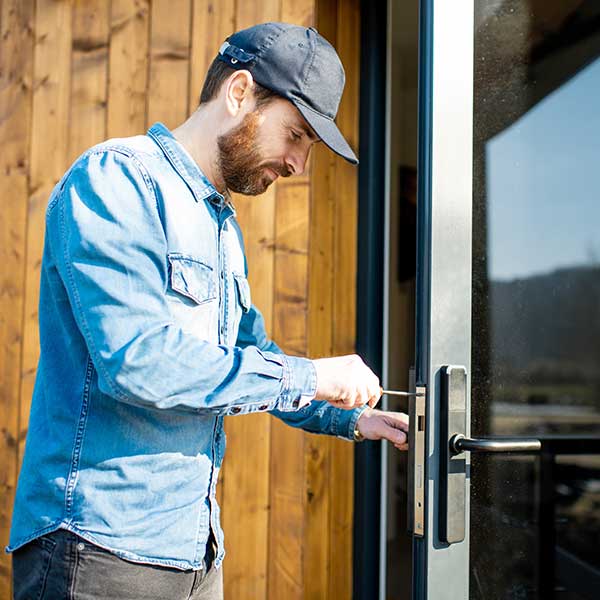 Our Deadbolts Resist Entry Attempts from Thieves
Thieves consider a variety of factors when choosing a location for their next crime. They have the tools and knowledge to gain entry to homes throughout British Columbia and steal belongings. The most crucial component of their operation is time. They can't afford to waste time cracking a security system because they'll be exposed. Our security systems are elaborate and difficult to penetrate, which will force potential burglars to move on to less secure locations. Our alarm systems alert you to potential threats and let the criminals know too. Our high-security deadbolts aren't easily picked, drilled, bumped, or opened with brute force. Most importantly, criminals know a top-flight security system when they see one. Invest in Precision Locksmithing's home security systems to deter thieves on the spot.
Benefits of Installing a State-of-the-Art Home Security System
Home Value
If you decide to move and leave the alarm and deadbolt system behind, your home will only be more impressive and inviting to potential buyers. You purchased your system to ensure peace of mind and safety. Homebuyers want the same things.
Insurance Savings
Do some research and contact your insurance company. Most homeowners enjoy significant savings on their premiums after installing a home security system. Saving money on your premium can allow you to invest in other home improvements or boost your savings account!
We Protect What You Value
We utilize a variety of suppliers to sell and install a premium security system. Mul-T-Lock deadbolts protect you from entry attempts by forcing burglars to invest more time than is safe cracking them. Our alarm systems are sensitive enough to detect intrusions without going off at the slightest bit of disturbance, ensuring you can sleep soundly without annoying false alarms. When you work with Precision Locksmithing on your home's security, you gain access to a professional team that understands your need for safety, security, and your desire for comfort. Most importantly, we offer continued service to our customers, including 24-hour emergency services, alarm systems, lock repairs, and police notifications during intrusions. We want to protect what you value.
Contact Us Today for Expert Locksmith Services!