Skip to Content
From Specialty Models to New Vehicles, We Can Help
Everyone has locked their keys in their car. When it happens, you need a trusty locksmith who can get you out of a jam quickly. Precision Locksmithing provides spare keys to Coquitlam, BC residents, and various automotive locksmithing services. Our team combines a wealth of knowledge and experience with the technology needed to create secure spare keys and locks for your vehicle. And here's the best part: we're versatile. We can craft new keys for exotic, classic rides and new cars alike. All we need is for you to give us a call at the first sign of trouble, and we'll get to work resolving the issue.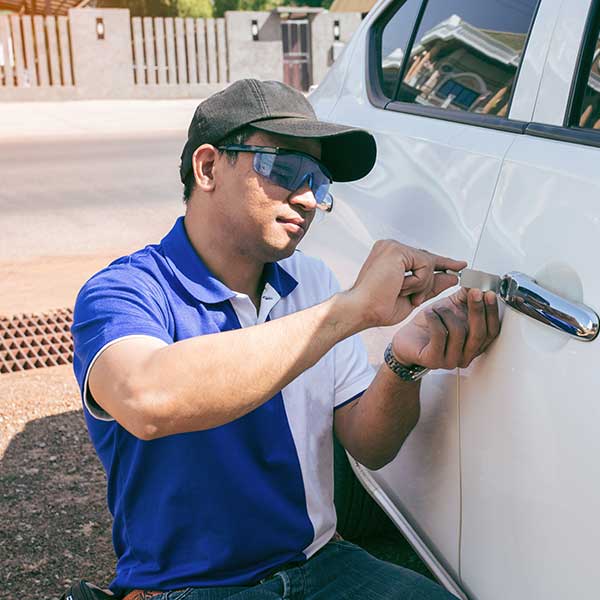 Why Trusting Precision Locksmithing Pays Off
No two vehicles are identical, and the same goes for their keys. We have more than enough key blanks at our disposal, enabling us to recode replacement lock cylinders no matter the make or model. More importantly, we can provide our services to modern car owners, most of which have unique transponders that must match for the security system to function. We highly recommend using our services proactively, because losing the last set of keys to any vehicle could require the wholesale replacement of expensive electronic components.
Why You Should Work With Precision Locksmithing
Experience
We're compliant with Worksafe BC and are proud members of the BC Association of Professional Locksmiths. Each of our staff members undergoes rigorous background checks and must be certified by the Province of British Columbia and the Associated Locksmiths of America.
Convenience
We have a staff large enough to accommodate numerous calls at a time, as well as the trucks and equipment to finish jobs quickly. For instance, we have three mobile service trucks and five full-time locksmiths who possess over 130 years of professional experience.
Quality
We work only with the most reputable and reliable products. Our locksmiths use Mul-T-Lock, Weiser, LCN, Sargent, ABUS, Master, Alarm Lock, and numerous highly-respected locksmith suppliers when we work with our customers.
Contact Us Today If You Lost Your Keys
Theft will always be a problem. Crime prevention never stops evolving, and neither do we. If someone stole your car keys – or if you lost them – you should call us promptly. Why? Because the bad guys can drive off with your beloved Mustang or trusty Accord at any moment. The only way to save yourself a headache is to replace your car's lock system to prevent them from doing so. Remember, thieves, do not want to spend more time than they have to commit a crime. Don't make it easy on them.
Contact Us Today for Expert Locksmith Services!