Skip to Content
Forensic Locksmithing for Better Security Systems
In addition to selling and installing new deadbolt and alarm systems, Precision Locksmithing provides another valuable service: lock examinations. Coquitlam, BC home and business owners benefit from this forensic technique, which can identify critical weaknesses in your existing lock-and-key system. Compromised deadbolts present a vulnerability that potential intruders are all too eager to exploit. Like us, they know a weak security system when they see one. Fortunately, we know how to diagnose these issues and suggest an effective solution to the problem. We provide this service to property owners as well as insurance companies during their business operations.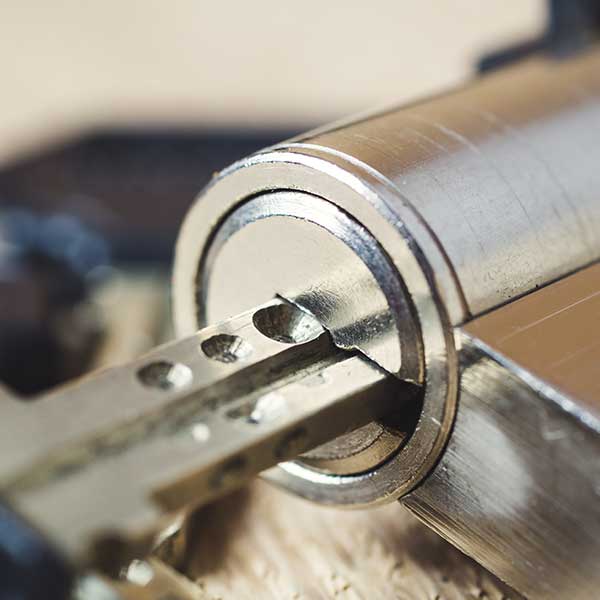 The Benefits of Our Forensic Locksmithing Services
Locks, deadbolts, and keys are like anything else; they wear down over time. Whether due to accumulated use or overduplication of keys, the years can degrade the effectiveness of your locks. Forensic locksmithing is an invaluable service for this reason. We use state-of-the-art diagnostic tools and old-fashioned techniques to correct the situation and enhance your home or business' safety and security. We've done so for over 20 years, and the BC Provincial and Supreme Courts recognize our expert status.
Advantages Associated With Figuring Out House or Business' Weaknesses
There are numerous advantages associated with figuring out where your house or business' weaknesses are and correcting them, including:
Better Theft Deterrence
Time is the biggest enemy of a thief. Burglars do not want to spend time cracking or beating a deadbolt because doing so exposes them to risk. They pick easy targets, ones they can penetrate quickly. Using forensic science to upgrade your deadbolts and locks can present would-be intruders with a hurdle they'd rather not attempt to defeat.
Increased Home Value
You should never cease improving your home, and upgrading its security is a great way to do so. Even if you don't plan on selling your home for years, investing in a forensic investigation and an upgrade will pay dividends down the road.
Take Advantage of Our Services Before It's Too Late
We provide forensic locksmithing in a variety of situations. For many customers, our services are proactive. They want to make sure they are safe in their home or their belongings remain secure at their business location. But we can also help following a break-in attempt. If someone broke into your home – or even attempted to – our services will tell whether their efforts caused any permanent damage to your property's locks. Our experience allows us to identify tiny signs most people don't notice, such as small nicks inside the keyhole, brute force, or lock picking. We can even tell whether someone duplicated your keys without your knowledge, which is especially beneficial to business owners who give out a significant number of keys. Your security is too important to leave to chance. Give us a call today. We can begin the process of identifying weak spots in your property and providing updates.
Contact Us Today for Expert Locksmith Services!