Skip to Content
Mediocre Locks Only Deter Honest People
Here's a little-known fact: Contractors never install the highest-quality lock during construction. As the adage states: Locks merely keep honest people from your home or business. If you want to get serious about security, you'll have to invest in a more robust lock-and-key system. We can help. Chances are, the contractor who built your property installed the least expensive locks that met building codes. They don't have to install high-end products when they complete a project. That's where we come in. Precision Locksmithing offers high-security locks to Coquitlam, BC businesses and residences. Our Mul-T-Lock security products are head-and-shoulders above the ones that came with your property.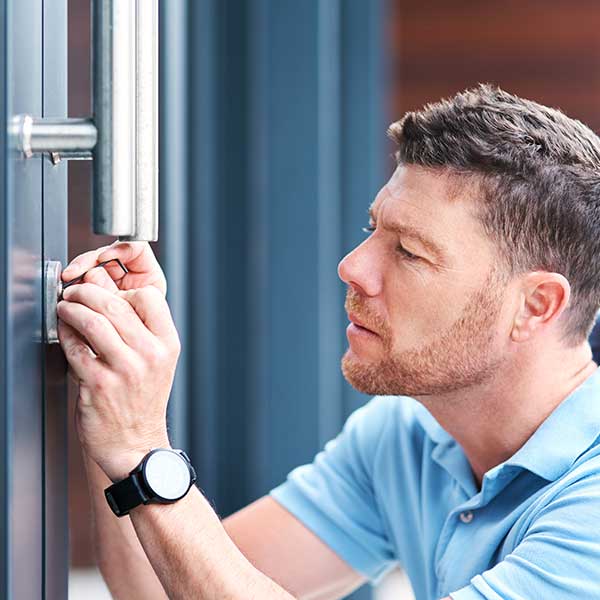 Our High-End Locks Protect a Vast Array of Properties
We work closely with both residential and commercial clients to protect their property and safety. Home invasions and burglaries are common occurrences, but they don't have to. Many criminals know a high-quality lock when they see one and avoid attempting to crack a high-end system.
We Can Apply Our Commitment to Quality to the Following Areas
Home Security
Over 500 homes experience break-ins each day. Don't let it happen to you. As we like to say, the number-one growth industry in Canada is a crime, and the number-two industry is crime prevention. Be a part of the second one! We can install a vast array of locks, deadbolts, and more on residential properties to protect your safety and belongings.
Forensics
Locks are more complicated than you might think. For instance, they suffer wear-and-tear like anything else. And time can compromise the effectiveness of your lock. Our forensic investigations can determine whether it's time to replace your locks and whether anyone duplicated your keys.
Commercial
Starting a business is an investment. Protecting your investment extends beyond industrial-strength locks and deadbolts. Did you know 30% of unlawful entry cases occur without force – the culprit had a key! Our services include fabricating unique keys that potential thieves and burglars cannot duplicate.
Automotive
Everyone has returned to their car from the store to find their keys sitting on the front seat. Don't be embarrassed! We provide re-entry, spare key, and integrated remove key services to our clients. We want to make sure you never have to call us to let you into your car again.
We're Experienced, Knowledgeable, and Licensed and Bonded
Protecting your home or business should be your number-one priority, and Precision Locksmithing is here to make it a reality. Our experience – over 130 years, combined – makes us your go-to source for locksmith services. We are licensed and bonded and certified by the province of British Columbia. Our team is prepared to help you with whatever problem you're facing.
Contact Us Today for Expert Locksmith Services!